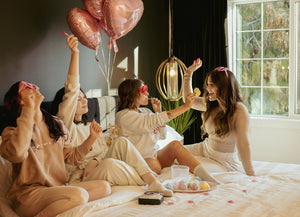 Small Shop - Gifts - Self Care
A consciously curated collection of small shop products. With the focus being on community, sustainabilty and eco-friendly values.
COME SHOP US IN PERSON
Come say hello and shop in person at these next local market + pop-up dates for 2023
Feb 4th + 5th (9am-5pm/10am-5pm) // Mainland Market - 1420 172st, Surrey (West Coast Gardens)
April 22nd (9am-4pm) // The Muse Market - Ross Road & 0 ave (Windsor Greenhouse)
We believe in community over competition and this is true for our small shop collaborations. The collection of products we carry, are not only 90% woman-owned and operated but mostly local to the Fraser Valley and BC. We are working on a Meet the Maker page so you can see the faces behind these businesses.